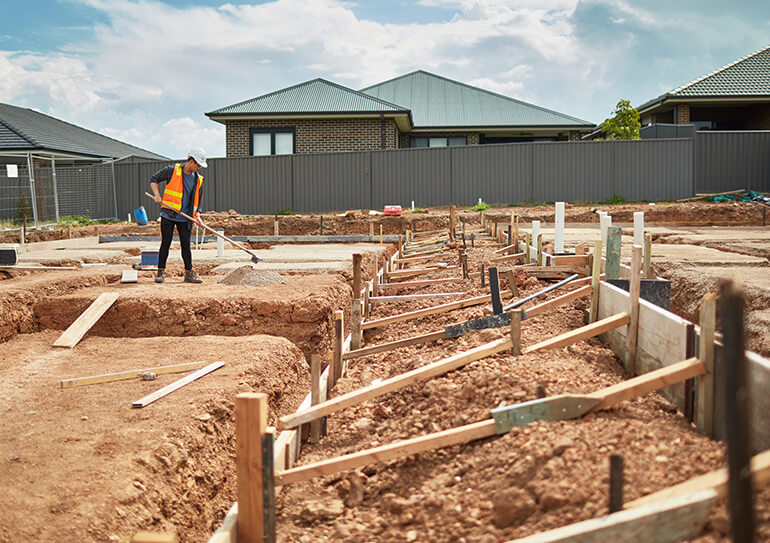 Mar 2021
Why Are Soil Tests So Important
---
Some people choose to buy land to build a house from scratch. When considering land for building, buyers usually analyze its size and location carefully. Soil tests also play a very important role in the construction process and they should never be neglected.
---
It's no surprise that homes are built on the soil. The quality of soil is a very important factor that you should take into account when purchasing the land for building. So, it's incredibly important to check the quality of soil ahead of time.
Reputable building companies always start construction projects with soil tests. If you do soil tests beforehand, you will know the soil type. If soil is problematic, you will be aware of the issues. So, you will be able to decide if a block of land is worth buying or not and make a correct decision.
It's not a good idea to start a construction project without soil testing. If you don't do soil tests, things may go wrong during the construction process. There are many reasons to check the quality of soil. Now, let's dig deeper into the soil testing process and try to understand why it's so important.
Different types of soil testing for construction
You should always do soil tests before getting started with building your dream home. Testing allows builders to check the quality of soil and prepare for the construction process in the best possible way.
There are different types of soil tests. These include:
atterberg limits test
moisture content test
compaction test
dry density test
gravity test
The quality of soil depends a lot on many factors. The soil's characteristics can change from layer to layer or due to the climate and weather conditions. Builders should analyse chemical and physical attributes of your soil first. After that, they can get started with the construction.
Soil testing helps make a decision on the quality of materials
Builders have to make many important choices during the construction process. They have to choose the materials for building projects.
The endurance of a construction depends a lot on the building materials. You should aim to buy high quality materials that will serve you for a long time.
Builders select materials with the results of soil testing in mind. Soil testing reports help make smart choices and pick the right building materials for construction projects.
Let's say that you are going to build your dream home in the high moisture area. In this case, it makes a lot of sense to select corrosion resistant building materials.
Of if, for example, testing reveals that soil contains high amount of sulphur then it's necessary to use the sulphur resisting cement for construction.
Soil test makes it possible to prevent the future problems
Soil may have hidden dangers for your future house. For example, you may purchase the property with toxic soil. Unknown dangers like this can cost you a lot.
As the saying goes "prevention is better than cure". The same can be said about the construction problems. It would be better to prevent the problems before the building process begins.
The reality is, some problems are invisible. The best way to prevent the hidden dangers is to do soil tests. Soil tests make it possible to reveal hidden problems.
If soil has any issues, you'll be aware of them before the construction process begins. These issues make a construction project more expensive.
Soil testing is done to calculate the costs of laying the foundations
Soil testing provides the information on physical and chemical characteristics of the soil. Testing shows what the depth of foundation is required and what construction techniques have to be used during the building process.
These are the two major factors that have an impact on the costs of the construction project. With soil testing results, builders will be able to calculate the future costs.
There are construction sites with great soil and problematic soil. Actually, it's possible to build a house on all soil types. However, the construction on the problematic soil is more expensive.
Discuss soil type with builders before the construction
Builders, who construct new homes in your area, usually have a good understanding of soils in different parts of the city. It makes sense to ask them where it's better to buy land for building.
If you have any questions about your soil, get a consultation of local builders. After analyzing your soil, builders will advise you upon appropriate solutions.
---
Are you planning to build a new house in Toowoomba? At Arden Vale Homes, we would be happy to perform a soil test and help you with all your construction needs. Contact us today!