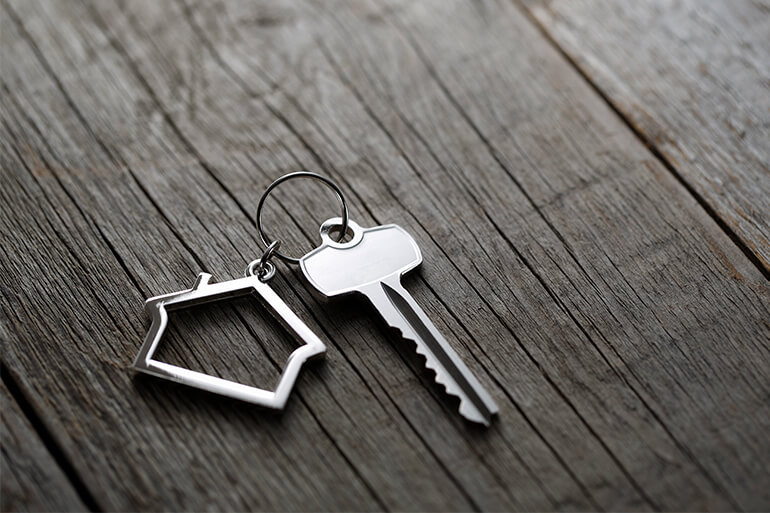 Aug 2020
The first steps to buying your first home
---
If you've decided it's time to take the plunge into buying your first home, but have little idea about how to take those first important steps towards making it happen, we've created this handy guide for you.
---
By following these steps, you can ensure you're properly prepared before buying your home, and that you make great decisions that lead to your dream outcomes.


Step 1: Find out how much you can borrow, and seek pre-approval
The amount of money you have and/or are able to borrow will directly impact the type of home you buy and where you buy it. So, it makes sense to determine this information first.
Remember, you may also be eligible for the Queensland First Home Owners' Grant, which can give your finances a boost once you begin the official buying process. Find out more about the grant on our first home buyers page.
To get a general idea of how much you'll be able to borrow, you can access various home loan calculators on Australian bank, financial institution and home loan websites. But it's important to speak to an expert for a more accurate figure.
It's useful to begin by speaking with your bank, or contacting local mortgage brokers to speak with them about your current financial situation. Lenders will measure your ability to make loan repayments comfortably without putting you in financial hardship.
To help you understand the maximum amount you'll be able to borrow, you should ask for an 'Approval in Principle' (also called pre-approval or conditional approval). While it's no guarantee to getting a home loan, it shouldn't cost you anything and will give you a much better idea of how much money you have to work with. This will help you narrow your house hunting and help with your budgeting.
Once you've got an Approval in Principle, it will generally be valid for 90 days from when it was approved. If it lapses before you have signed a contract on a house, you'll need to reapply. Make sure you ask your lender or broker about their Approval in Principle renewal policy.


Step 2: Locate the right suburb for your first home
It's the million-dollar question for all househunters, not just first home buyers: how do you choose the right suburb to buy in? There is no right or wrong answer, but there is a well-tested formula.
First, know what you can afford without it affecting your lifestyle too much. You'll still want to be able to go out occasionally and have a holiday from time to time.
Second, consider 'the village' qualities of a suburb – the shops, coffee stops, transport links to other areas, hospitals and public transport options. Even if you're not considering a family straight away, it's wise to factor in school zones and childcare options, especially with childcare centres experiencing long waiting lists.
Third, consider the demographics of a suburb. What's the unemployment rate like? What will your insurances cost? What will your council rates be?
Last, keep an open mind. While that blue-chip suburb may not be a possibility right now, a house and land package in a new master-planned community may be very achievable and a good first step on the property ladder.


Step 3: Weigh up what you want and what you need in a home
Before you jump in, you need to know what your non-negotiables are versus your wants. Remember, every extra feature or room you want adds a cost to your home and your mortgage.
You might find it helpful to make a list and ask yourself: do I really need the fifth bedroom and third bathroom, or can it wait for the next home? Identifying the essentials could save you money and stop you wasting time looking at the wrong plan.
Potential resale value should also be front of mind in terms of what you need, as this will improve your prospects in future. Be conscious of the location, return (especially in relation to rent), desirability and resale value of the home you're looking at. Things like a north-facing orientation, great floor plan, size, security, privacy, and of course, scarcity, all add value to your home.


Step 4: Get up to speed on buying the right land
If you're making a decision about buying land before buying a home, make sure the appropriate checks are completed before you enter into any contracts – land should only be purchased subject to the completion of a satisfactory soil test result and, ideally, only after a few other checks too.
Read up on what you need to consider before buying land.


Step 5: Consider the right type of home for now and your future
Remember your first home might not be your forever home. Instead, think about what will suit you for the next five years or so.
Generally, first home owners have lower budgets than other homebuyers might, but there are still so many options to consider.
House and land packages
Located in key growth areas in communities throughout Toowoomba and the outer suburbs, our house and land packages are all offered at a fixed price, convenient for all homebuyers, but especially important to first home buyers.
Available as freestanding homes with three to four bedrooms, they suit investors, singles and couples as much as they do families.
Homes only
We have a range of homes with functional, well-thought-out floorplans. With up to five bedrooms, they are spacious but low-maintenance, include everything you need to move in and are all priced to suit those entering into home ownership.
If you have already secured land or are planning on buying land, we can take you through some of the best homes to suit. If you need inspiration, visit our gallery or browse our home designs.
Step 6: Determine the best quote for your first home
Here's where we come in. With over three decades of local building experience, we can look over your land choice, look at what you need included and get it all to a finished price.
Quotes will generally take a few weeks to finalise with the finer details, and in that time, we can discuss your home-ownership goals now and for the future, and set you on the right path. Just contact us to make a time to come in for a chat.
Step 7: Don't think you need to do it alone
A builder with great experience and expert advice is never too far away.
At Arden Vale, our team has been involved in thousands of builds and our experts have extensive knowledge and experience in estimating, construction, engineering and building practice.
Plenty of people are in your situation and have trusted us to guide them through their largest investment. If you need some guidance on how to make the best start in home ownership, we can sit down with you to go through your options.
---
If you're ready to talk, you can reach out to us using the details at the bottom of this page.